Mary on her 50th bithday, December 7, 2004
Dear Mary,
I know there must be a good reason why you left this world so soon, but I wish you hadn't because I miss you very much.
When we reconnected at the reunion of our high-school class five years ago, you looked young and beautiful and healthy. No one could possibly have guessed that you were sick. Those of us who cared for you felt certain that you would recover. The news that you could not was devastating. I take some comfort, however, from the fact that you are now free of all the pain and worry your illness caused you to endure.
I want to thank you for the delightful telephone friendship we had during the last five years. When you called me and I wasn't home, you usually left a message that said, "Oh, hi, it's just Mary," as if I couldn't possibly be glad to hear from you. How wrong you were.
Thank you also for all the encouragement you gave me. One thing we had in common was the knowledge of how frustrating a place the world can be for people who want to do creative work without surrendering their moral standards. Your support of my efforts to do that kind of work were a big help to me. I hope that my attempts to do the same for you were helpful to you too.
We spent a lot of time trying to figure out why some people do the cruel and hurtful things they do. Did this help us at all? I think so. Please let me know what you think.
What I will remember most vividly from our conversations is your infinite charm, your whimsical sense of humor, your child-like enthusiasm for new discoveries, your boundless appetite for new interests, your inspiring compassion for the unfortunate, your strong aversion to ugliness and violence, your frequent expressions of awe and wonder, your longing for lasting love and romance, and your occasional one-bar snippets of melody, which you sang all too briefly in that lovely voice of yours.
Despite not feeling well, you invited a couple of your friends from high school to visit you at your home after the last reunion. Thank you for this too. After so many years of just hearing your voice, I wanted very much to see you again and to meet Jeff, Alex, and Anna. I'm also glad that you played for us a portion of the videotape of your wonderful performance in Man of La Mancha. This was a special treat because it reminded us of your many talents and of the pleasure you must have given to the many people who saw you perform over the years.
I will also treasure the memory of the long hug we shared when you were in your hospital bed. At some level I think I must have known that it would be our last one, at least for a while. But we will meet again, I'm sure, either here or somewhere else. When you come back here, you will undoubtedly have even more talent, more charm, and more compassion than you had this last time around. I hope that I will be back then too so that we can pick up where we left off.
In the meantime, I wish you all the best during this next phase of your life. I hate it that you are gone for now but also know that you are well and that the bonds of affection are permanent.
With lots of love,
Don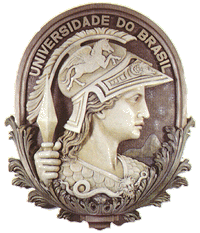 Home